About Us
Group of passionate players who
play hard, work hard and party hard.

Our passion as an NPO is promoting Women In Sport.

KAD Volleyball Club – Knowledge, Advocacy and Development. A group of mothers, sisters, friends and any other females who fit into our dynamic. We are dedicated to making sacrifices to drive our passion into volleyball with the intention to not only grow as a volleyball club but to inspire and lead women in other sporting codes to do the same.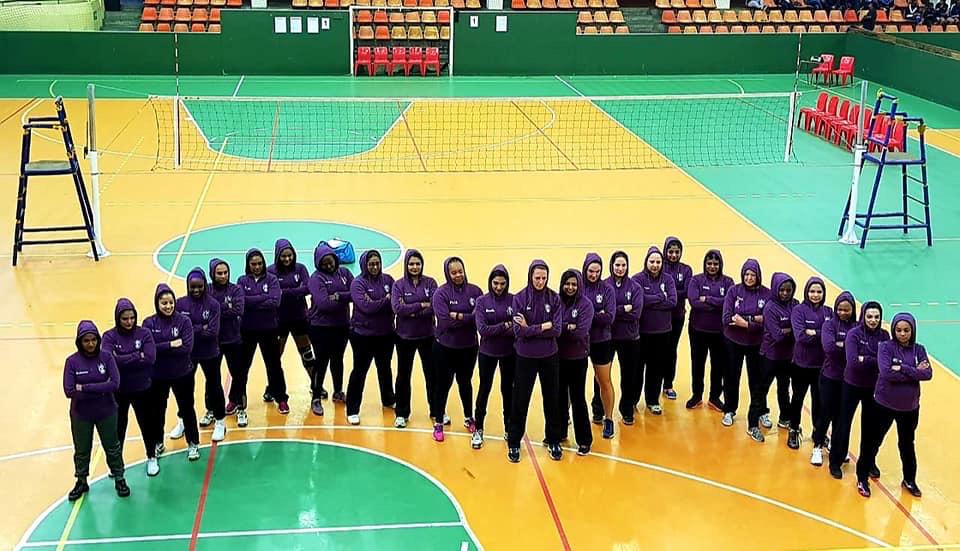 Our Awesome Executive Team
Here at KAD Volleyball we believe that in order to succeed on court, we need to work hard off court. Meet the Executive Team that makes the magic happen.
Tarryn Sita Singh
President
Ms Tarryn Sita Singh's volleyball career started at primary school and she was fortunate to have the opportunity to play at International level. This exposure highlighted the potential in development in SA. She was one of the main Founders of Kad Volleyball Club in 2013. She has grown the club and vision to create a platform that gives women an opportunity to excel through sport.
---
Palesa Masinga
Vice President
Ms Palesa Masinga is one of the few South African women who have represented South Africa on different platforms in both indoor volleyball & beach volleyball. She is an inspiration to watch on the volleyball court and continues to share her experience and learnings through the Kad Development Initiatives.
---
Prenesh Nana
Head Coach
The KaD ladies are fortunate to have the dedication of an Internationally Qualified coach. Mr Nana has supported the club in many endeavors to run development and coaching clinics and continues to grow and push the vision to compete at an International level while bringing back the learnings and support to grass root levels.
---
Raycine Nana
Development
Ms Raycine Nana has excelled at International level and is one of the most experienced setters playing at Masters level. Coming from a family of Volleyball Players, she has directed her love and passion for the sport towards developing the talent of our youth. Registering KAD as an NPO was the first step in the journey to develop leadership amongst women in the sporting fraternity.
---
Sashnee Nair
Media and Marketing
Ms Sashnee Nair has a Strategic Marketing background and has fueled her love of sport through her voluntary work on the boards of several sporting organizations. The experience of competing Internationally at competitions like The World Student Games, coupled with Brand Development on major sport sponsorship's and event strategies in a professional capacity has helped pave the way for many opportunities within our organization.
---
Fatima West
Treasurer
Ms Fatima West boasts provincial volleyball accolades and continues to participate at competitive levels. This young master is a qualified Chartered Accountant. Every organization needs a number cruncher to help keep things in 'cheque'. Fatima does not participate with KAD at club level but has remained on our executive as an independent Treasurer. We believe an outside perspective can help challenge and hold us accountable.
---
Ida Jordaan
Secretary
Ms Ida Jordaan has been a member of KAD for 6 years and her professional background is on the development of Health and Wellness programs for major corporations. She brings a wealth of experience on navigating the everyday pressures of life while balancing goals to maintain a healthy and active lifestyle
---
Blog
Looking for some Volleyball tips? How about an insight to KAD? or maybe just an update on the latest happenings. Check out our weekly Blog!
Learn More
Contact Us
If you require further information then please complete our form below and we will get back to you as soon as possible.